Fences and Gates by GTA Railings: Available in Aluminum and Wrought Iron
At GTA Railings, our craftsmanship extends beyond the realm of custom railings. We are also renowned for providing high-quality Aluminum and Wrought-Iron Fences and Gates for both residential and commercial properties. Situated in the bustling GTA region, we are recognized for our unwavering commitment to quality, intricate attention to detail, and our proficiency in working with premium materials such as aluminum and wrought iron.
Our aluminum and wrought-iron fences and gates do more than demarcate property boundaries. They represent significant enhancements to your outdoor space, promising safety, privacy, and the undeniable aesthetic appeal of these two versatile materials. Our skilled team is committed to translating your vision into reality, adapting our services to accommodate your unique stylistic preferences and practical requirements.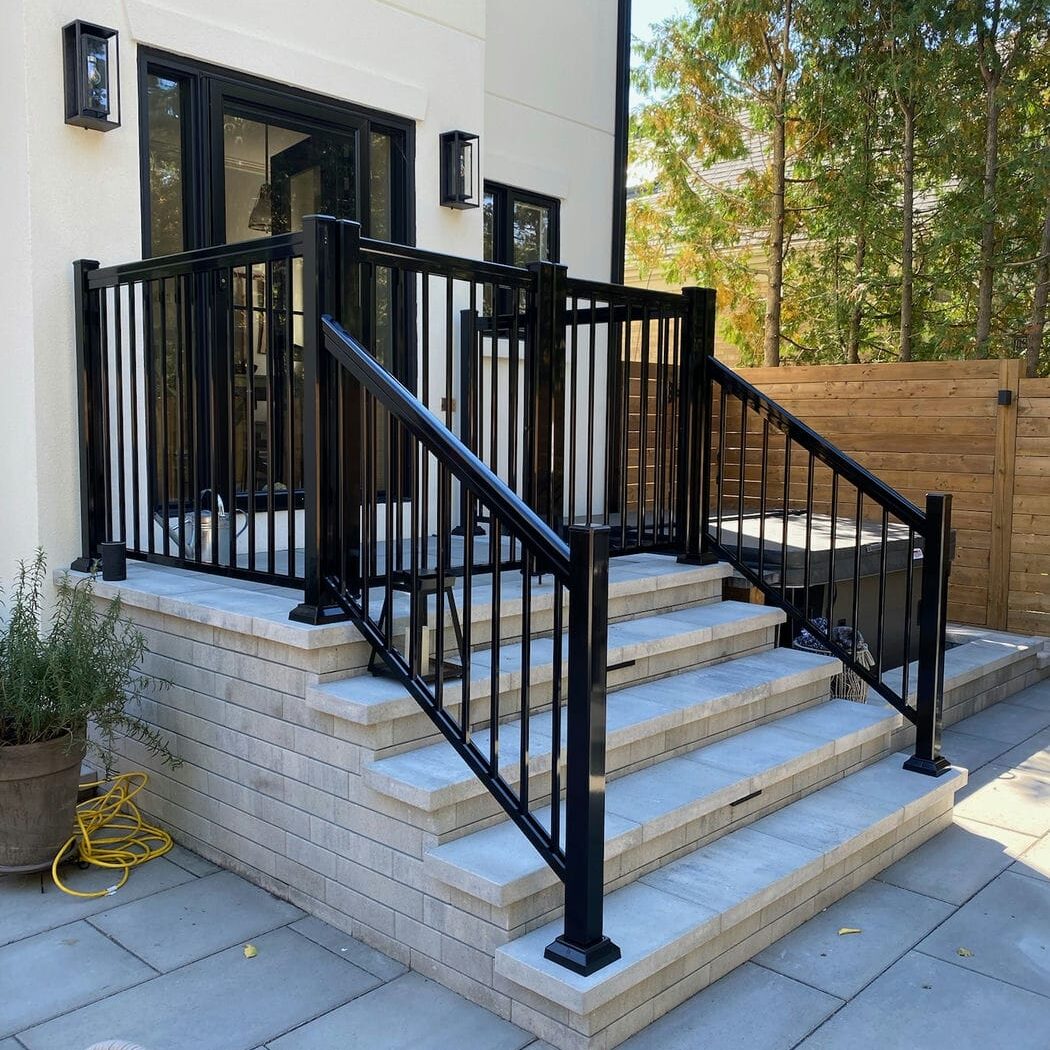 Recently Installed Fences & Gates
Over the years, GTA Railings has proudly completed an array of Fences and Gates projects, each one transforming mundane outdoor spaces into extraordinary environments brimming with character. Our extensive portfolio represents a broad spectrum of styles, materials, and applications, from imposing wrought-iron gates that grace commercial properties with a blend of security and elegance, to durable and stylish aluminum fences that enhance the privacy and curb appeal of residential homes.
Styles for Fences & Gates
Our aluminum fence styles offer a wealth of options, reflecting the versatility of this material. You can choose from minimalist flat-top designs for a sleek, modern look or intricate spear-top work for a touch of traditional elegance.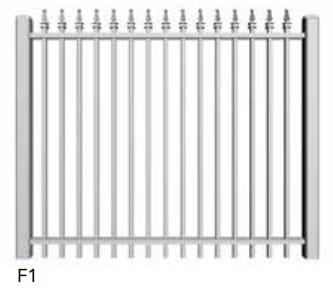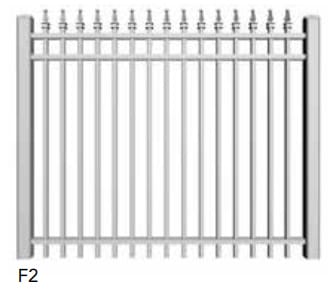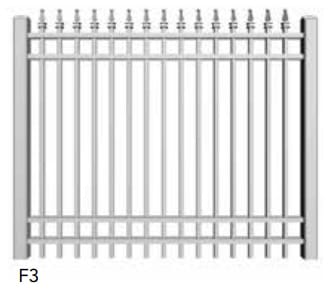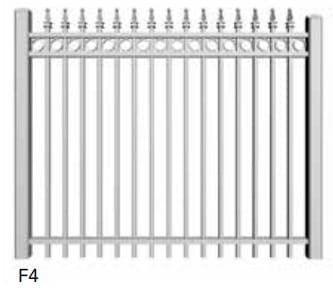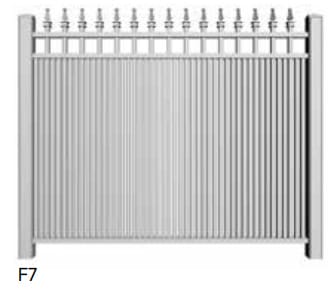 With designs to suit any aesthetic preference and functional requirement, these aluminum gates can be tailored to fit any property.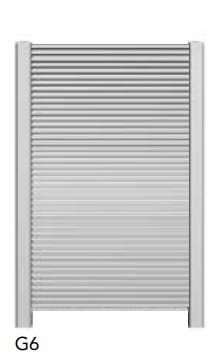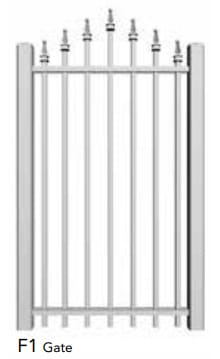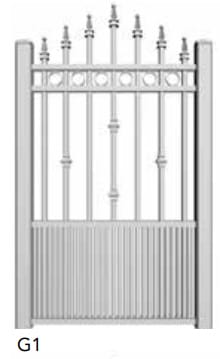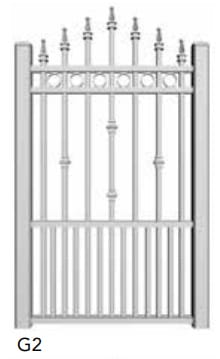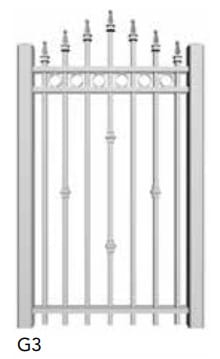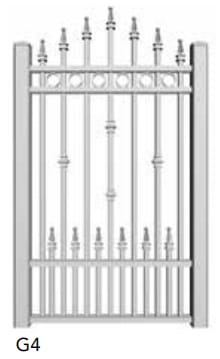 We offer a wide range of colour options, suitable to match the asthetic of any property.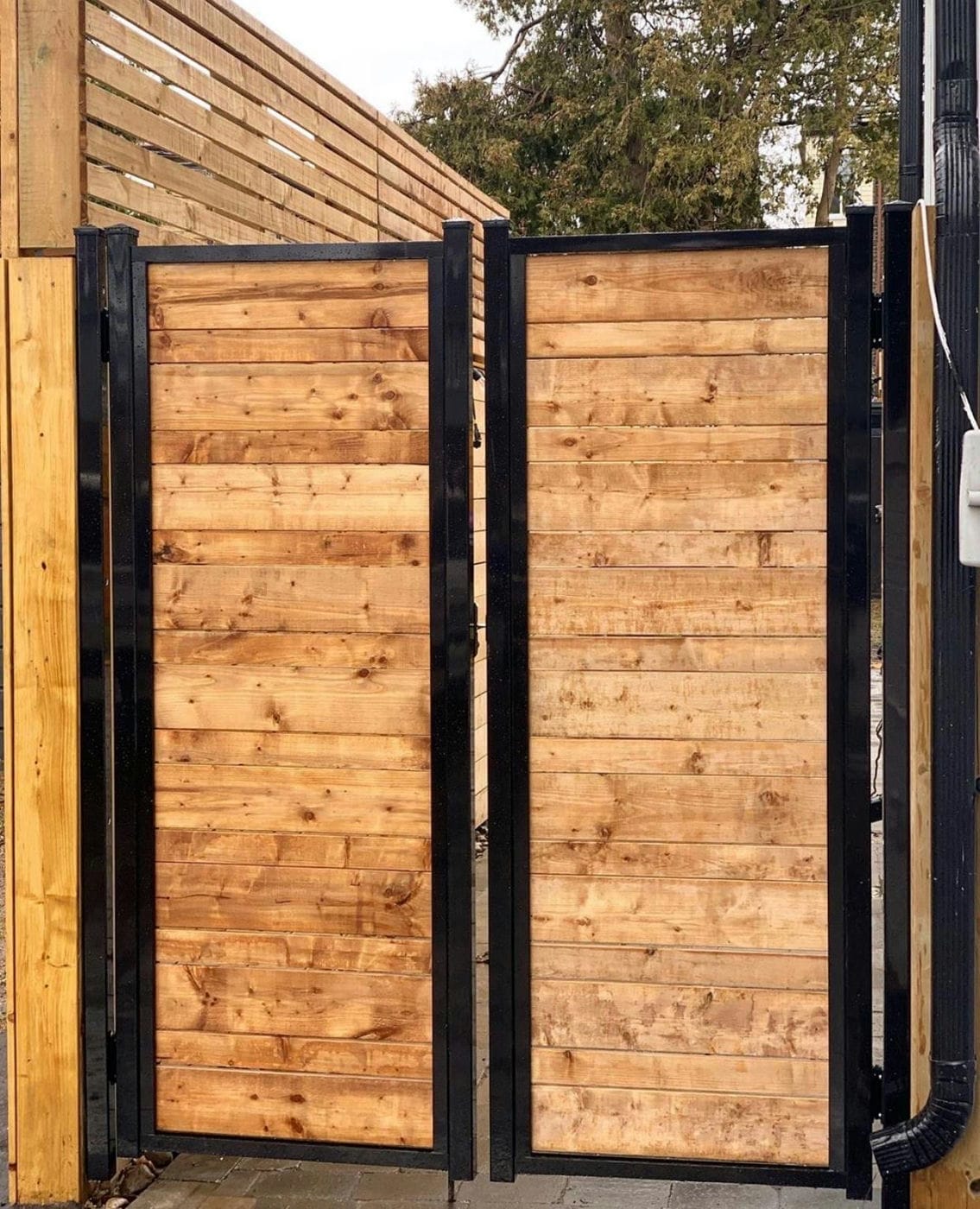 Crafting Your Vision: Our Process for Custom Fences & Gates
At GTA Railings, creating the perfect custom Fences & Gates is a delicate process that combines high-quality materials, craftsmanship, and most importantly, a deep understanding of our clients' unique vision. Our personalized approach ensures that every fence and gate we build truly reflects your aesthetic and functional needs. This process commences with an in-depth consultation, during which we grasp your specific requirements and develop a detailed plan to actualize your vision.
Leveraging our expertise, we meticulously craft fences and gates that balance function and form. Whether you favor the sleek allure of aluminum or the classic elegance of wrought-iron, our dedicated team tailors our services to ensure your Fences & Gates project stands out as a unique masterpiece. At GTA Railings, we're not just building fences and gates; we're transforming your outdoor spaces, encapsulating your vision to create a secure and visually striking addition that complements your property perfectly. Trust in our commitment to deliver unmatched quality in every project.
Regardless of whether you're seeking custom railings or exploring our myriad of other services, GTA Railings emerges as a trusted partner. We offer a blend of excellent craftsmanship and stellar service, making us the top choice for your custom project.
We uphold the highest standards of professionalism, with all the necessary certifications and insurance to guarantee a risk-free service.
All of our products are crafted locally in Canada, supporting our national industry while ensuring superior quality and design.
Our seasoned presence in the industry enables us to deliver expert solutions tailored to your project's unique needs.
We leverage top-tier materials in our projects, ensuring that our products are not only appealing but also built to last.
Professional Installation
Our skilled team carries out each installation in strict accordance with the Ontario Building Code, preserving both the aesthetic and structural integrity of your space.
Our comprehensive warranty provides you the ultimate peace of mind—outstanding protection for materials and workmanship without any extra stress.
More Info Related to Fences & Gates
Are you in the market for Fences & Gates? Check out our blog for some insighful information that might help you make the right decision.