Premium Shower Glass Solutions for Your Bathroom
Experience the transformative power of premium shower glass with GTA Railings, your trusted provider of high-quality, durable, and aesthetically pleasing shower glass solutions. Our products effortlessly combine style and practicality, enriching your bathroom with a touch of modern elegance and a high-end feel.
Whether it's for your cozy home or a lavish commercial space, we tailor our shower glass to suit your unique needs and style preferences. Our commitment to delivering top-notch quality and service has cemented our place as a leading custom railings and shower glass company. Discover the GTA Railings difference and elevate your space with our exceptional shower glass solutions.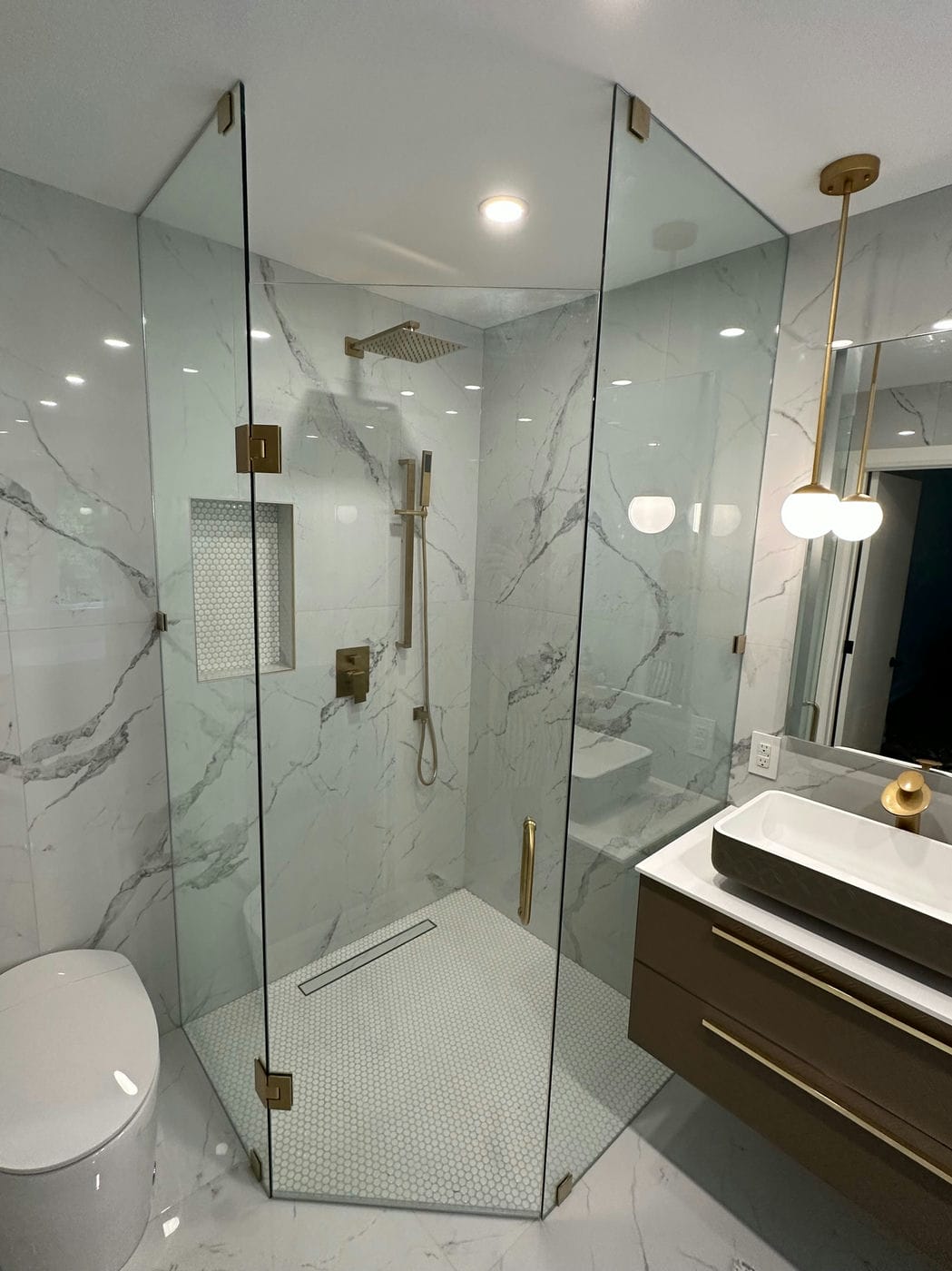 Bathrooms We've Transformed With Custom Shower Glass
At GTA Railings, we take immense pride in our journey of transforming ordinary bathrooms into extraordinary havens with our shower glass solutions. Each project we undertake showcases our commitment to delivering exceptional results that resonate with our clients' unique needs and style preferences. Our distinctive approach to shower glass installations has made us a top choice for those seeking to turn their boring old bathroom into a personal oasis. Explore our past transformations and imagine the possibilities for your own space with GTA Railings.
Customization Options for Your Shower Glass
Selecting the perfect shower glass for your home is more than just picking a type. It's about personalizing every element to match your unique style and functionality requirements. At GTA Railings, we provide a myriad of customization options that allow you to truly make your shower glass your own.
Depending on the type of shower glass system you choose, you can select the thickness of the glass. Usually, framed systems use thinner glass due to the support from the frames, while frameless systems use thicker glass for structural integrity.
From clear glass that provides an unobstructed view and an open feel, to frosted or textured glass for privacy, you have the freedom to choose a type that suits your preference.
Options like anti-spot treatment can make cleaning your shower glass a breeze. This treatment helps to repel water and soap residue, keeping your shower looking pristine for longer.
Match the hardware of your shower glass to your bathroom fixtures. We offer a variety of finishes from chrome to brushed nickel, oil-rubbed bronze, and more, giving you the chance to fully harmonize your space.
Depending on your bathroom layout, you can customize the shape and design of your shower enclosure. Whether it's a simple square design, a spacious rectangular layout, or a compact neo-angle setup, we cater to your specific spatial requirements.
Available Shower Glass Options
We offer an array of glass options to tailor your bathroom to your unique design preferences and privacy requirements. With each type boasting distinct aesthetics and qualities, you're empowered to personalize your bathroom environment as per your needs and tastes.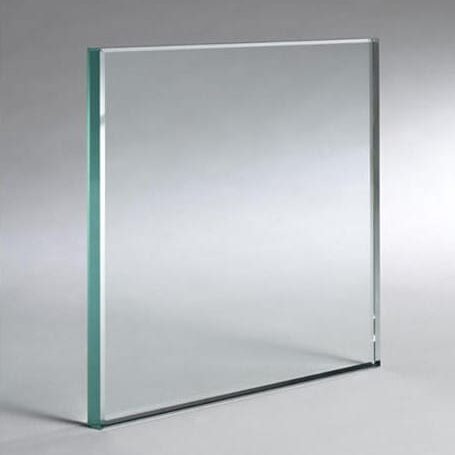 Clear Shower Glass is a versatile choice. It allows lots of light to come in, giving your bathroom a spacious and bright feel. This option is great for those who like a clean and minimalist design.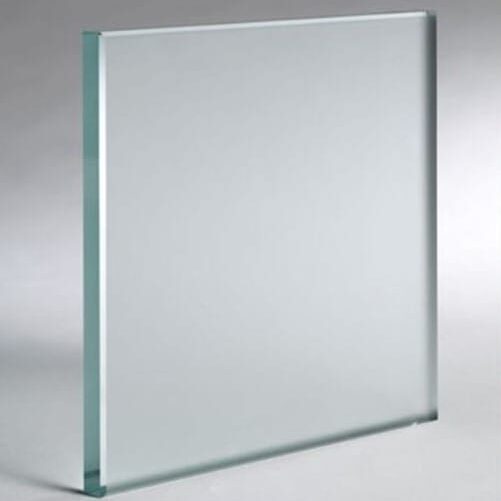 Frosted Shower Glass is all about balance. It lets in light but keeps things private, perfect for those who want a bit of seclusion without sacrificing brightness. It's ideal for creating a calm and peaceful atmosphere in your bathroom.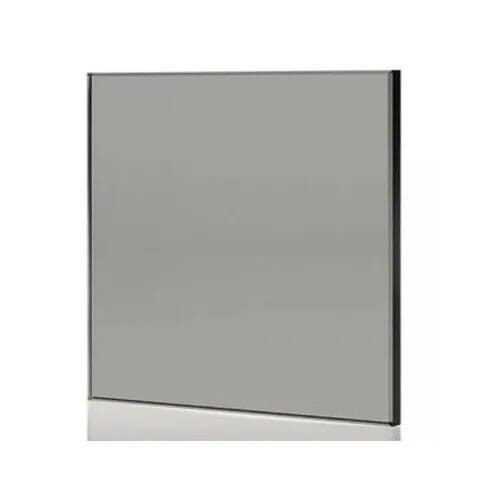 Smoked Grey Shower Glass adds a modern touch to your bathroom. Its subtle tint provides a sleek and sophisticated look. If you're going for a contemporary and stylish vibe, this glass is a great choice.
Bronze Shower Glass is bold and distinct. It gives off a warm and inviting glow while offering good privacy. The bronze tint also helps to reduce glare and control heat, making this option both stylish and functional.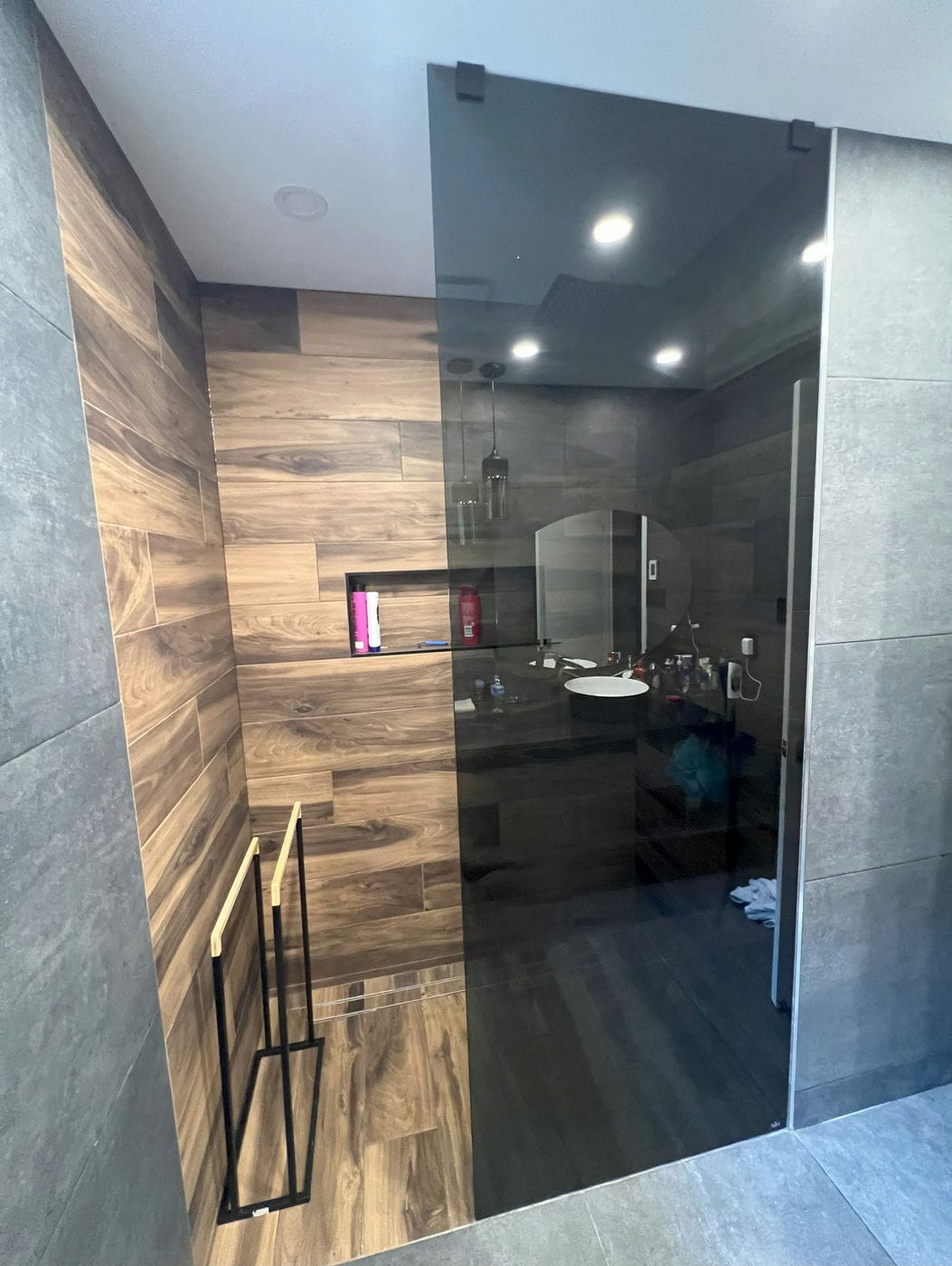 Bringing Your Vision to Life with Custom Shower Glass
Creating your perfect shower glass is a collaborative journey that we embark upon together at GTA Railings. Our team begins by deeply understanding your vision, style preferences, and practical needs. We take time to evaluate your space, noting its unique characteristics and design potential, before recommending solutions that best match your requirements.
The process continues with our experts drafting a custom design that encapsulates your vision, marrying aesthetics with functionality. Our commitment to precision and attention to detail ensures that your custom shower glass is both beautiful and durable. Our team brings it all to life, integrating your new shower glass seamlessly into your space, resulting in a bathroom that's not only visually stunning but also a reflection of you.
Regardless of whether you're seeking custom railings or exploring our myriad of other services, GTA Railings emerges as a trusted partner. We offer a blend of excellent craftsmanship and stellar service, making us the top choice for your custom project.
We uphold the highest standards of professionalism, with all the necessary certifications and insurance to guarantee a risk-free service.
All of our products are crafted locally in Canada, supporting our national industry while ensuring superior quality and design.
Our seasoned presence in the industry enables us to deliver expert solutions tailored to your project's unique needs.
We leverage top-tier materials in our projects, ensuring that our products are not only appealing but also built to last.
Professional Installation
Our skilled team carries out each installation in strict accordance with the Ontario Building Code, preserving both the aesthetic and structural integrity of your space.
Our comprehensive warranty provides you the ultimate peace of mind—outstanding protection for materials and workmanship without any extra stress.
More Info Related to Shower Glass
Looking to add custom shower glass to your bathroom? Check out these articles that might help you on your journey of finding the perfect solution for your needs.