GTA Railings Offers Unsurpassed Quality in Stainless Steel Railings
Experience the strength, beauty, and durability of stainless steel railings with GTA Railings, a leading supplier and installer in the Greater Toronto Area. Our expert team delivers top-tier solutions for all your railing needs, marrying form and function with meticulous attention to detail. Whether you're drawn to a modern aesthetic or prefer the clean, uninterrupted vistas that our designs afford, we offer a wide range of stainless steel railings customized to align with your style and requirements.
Our commitment to quality and customer satisfaction sets us apart. Discover why GTA Railings is the go-to choice for stainless steel railings in the GTA. Transform your space today with our stunning, long-lasting stainless steel railings.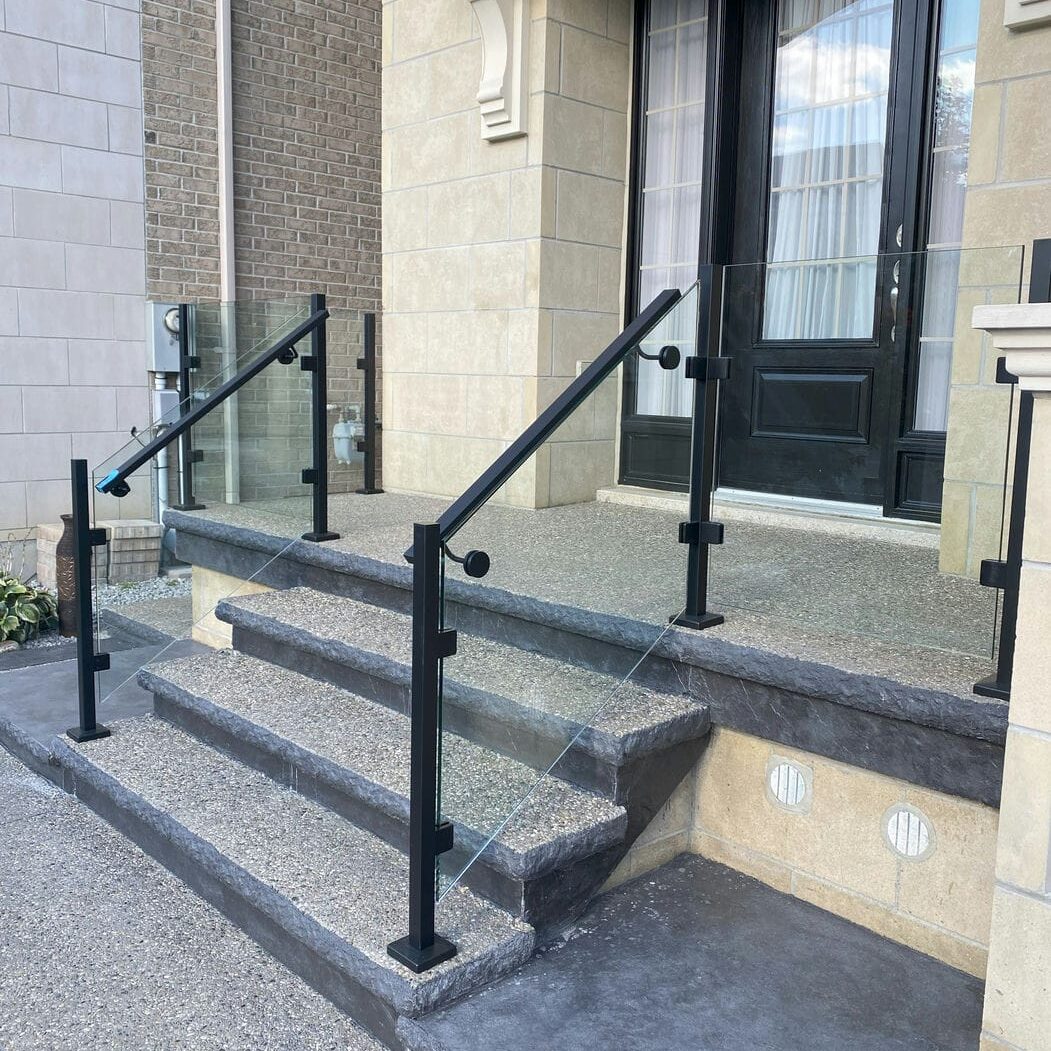 Our Stainless Steel railings have won the hearts of
hundreds of satisfied customers!
These showcases highlight our unique blend of innovative design, superior quality, and meticulous craftsmanship. Our stainless steel railings not only enhance the aesthetic appeal of a space but also provide exceptional durability and functionality. Whether it's a sleek modern home or a bustling commercial establishment, our stainless steel railings inject a dash of sophistication and modernity. We invite you to explore these stunning transformations and envision how our stainless steel railings could redefine your own spaces. Step into a world where style meets strength with GTA Railings' stainless steel solutions.
Stainless Steel Railing Accessories
Experience the epitome of modern design with our stainless steel standoffs. These robust and sleek accessories give your glass railing a minimalistic, floating appearance, while providing dependable support. Perfect for a stylish yet sturdy installation, our standoffs are a hallmark of contemporary architecture.
Our stainless steel base shoe systems are the invisible heroes of frameless glass railings. They secure your glass panels at the base, providing reliable stability without compromising on the seamless aesthetics. Crafted from durable stainless steel, our base shoes ensure your railings stand strong and look exceptional.
Add a touch of elegance and superior functionality with our stainless steel spigots. These glass mounting systems are perfect for creating clean, uncluttered railings while guaranteeing solid strength. Their resilient nature makes them an ideal choice for both indoor and outdoor applications.
Discover a blend of comfort, safety, and visual harmony with our stainless steel handrails. Designed to provide a reliable grip, these handrails are not just a safety accessory but a feature that enhances the overall aesthetics of your railing system. Available in various designs, our handrails ensure your comfort is as paramount as your style.
Our stainless steel posts define strength and style. They offer essential support to your railing system, all while contributing to the sleek, modern look that stainless steel is renowned for. Resistant to corrosion and built to last, these posts are the backbone of any durable and visually appealing railing system.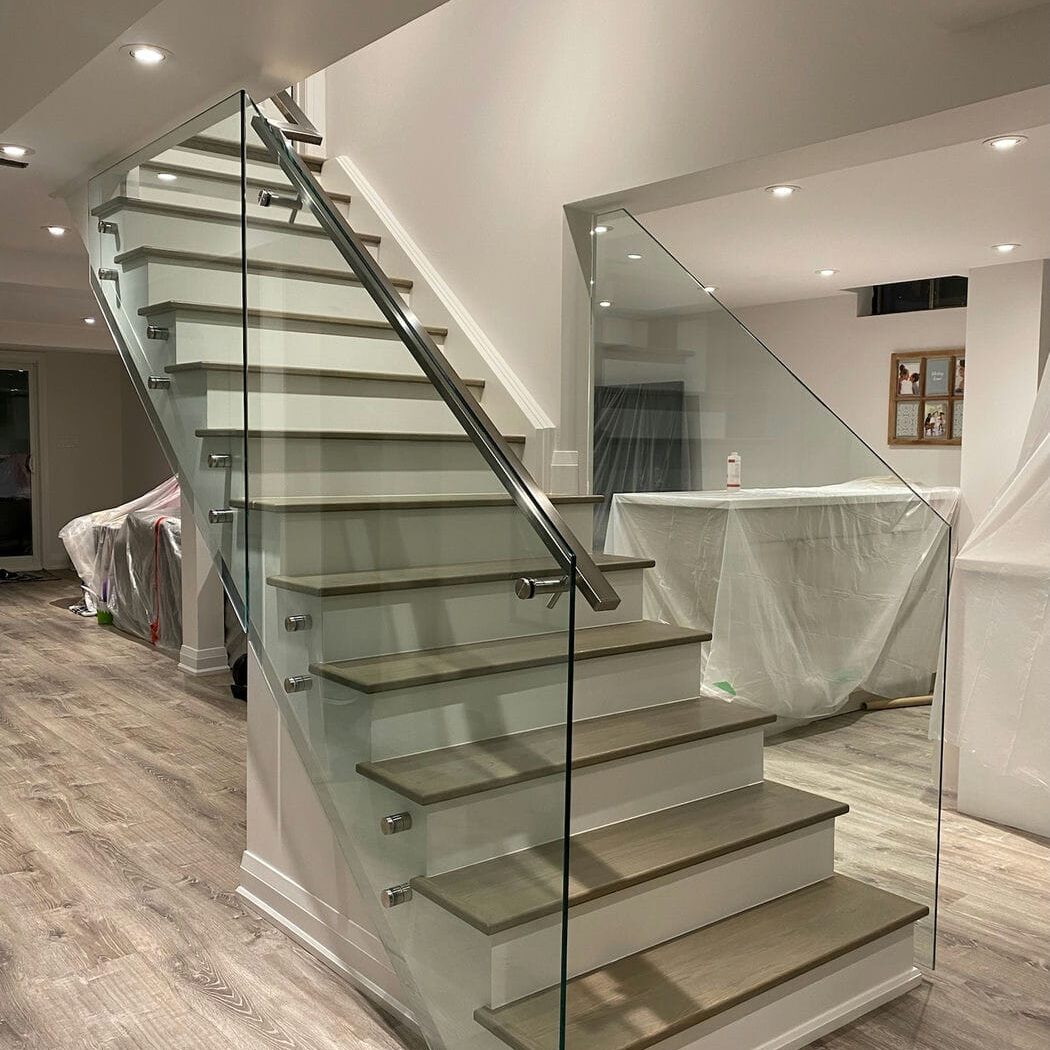 Limitless Design Potential with Customizable Stainless Steel Railings
With stainless steel railings, your design horizons are as expansive as your creativity. Celebrated for their adaptability, stainless steel railings harmonize with an array of architectural styles, from the stark beauty of modernity to the charm of traditional decor. From the solid reliability of post rail systems to the distinctive flair of custom-made designs, the choice lies in your hands. At GTA Railings, we take personalization to the next level. Your vision serves as our master plan, pushing us to craft stainless steel railings that combine functionality, durability, and perfect harmony with your unique style or brand identity. Transform your space with custom stainless steel railings that broadcast a statement as unique as you are.
Regardless of whether you're seeking custom railings or exploring our myriad of other services, GTA Railings emerges as a trusted partner. We offer a blend of excellent craftsmanship and stellar service, making us the top choice for your custom project.
We uphold the highest standards of professionalism, with all the necessary certifications and insurance to guarantee a risk-free service.
All of our products are crafted locally in Canada, supporting our national industry while ensuring superior quality and design.
Our seasoned presence in the industry enables us to deliver expert solutions tailored to your project's unique needs.
We leverage top-tier materials in our projects, ensuring that our products are not only appealing but also built to last.
Professional Installation
Our skilled team carries out each installation in strict accordance with the Ontario Building Code, preserving both the aesthetic and structural integrity of your space.
Our comprehensive warranty provides you the ultimate peace of mind—outstanding protection for materials and workmanship without any extra stress.
More Info on Stainless Steel Railings
Dive into our insightful blogs and explore the fascinating world of stainless steel railings in greater depth.