Your Trusted Source for Aluminum Railings in the Greater Toronto Area
GTA Railings is the premier supplier of high-quality aluminum railings in the Greater Toronto Area. Offering unparalleled durability and sleek design, our aluminum railings are the perfect choice for your home or business. We specialize in a wide array of styles, including picket, aluminum glass railings,  and decorative railings, designed to elevate the aesthetic of any property while ensuring safety and security.
When it comes to aluminum railings in Toronto, choose the trusted experts at GTA Railings. Enhance your outdoor living spaces with our durable, weather-resistant, and stylish railings. With GTA Railings, you'll experience the perfect blend of form and function in every installation. Experience the GTA Railings difference today.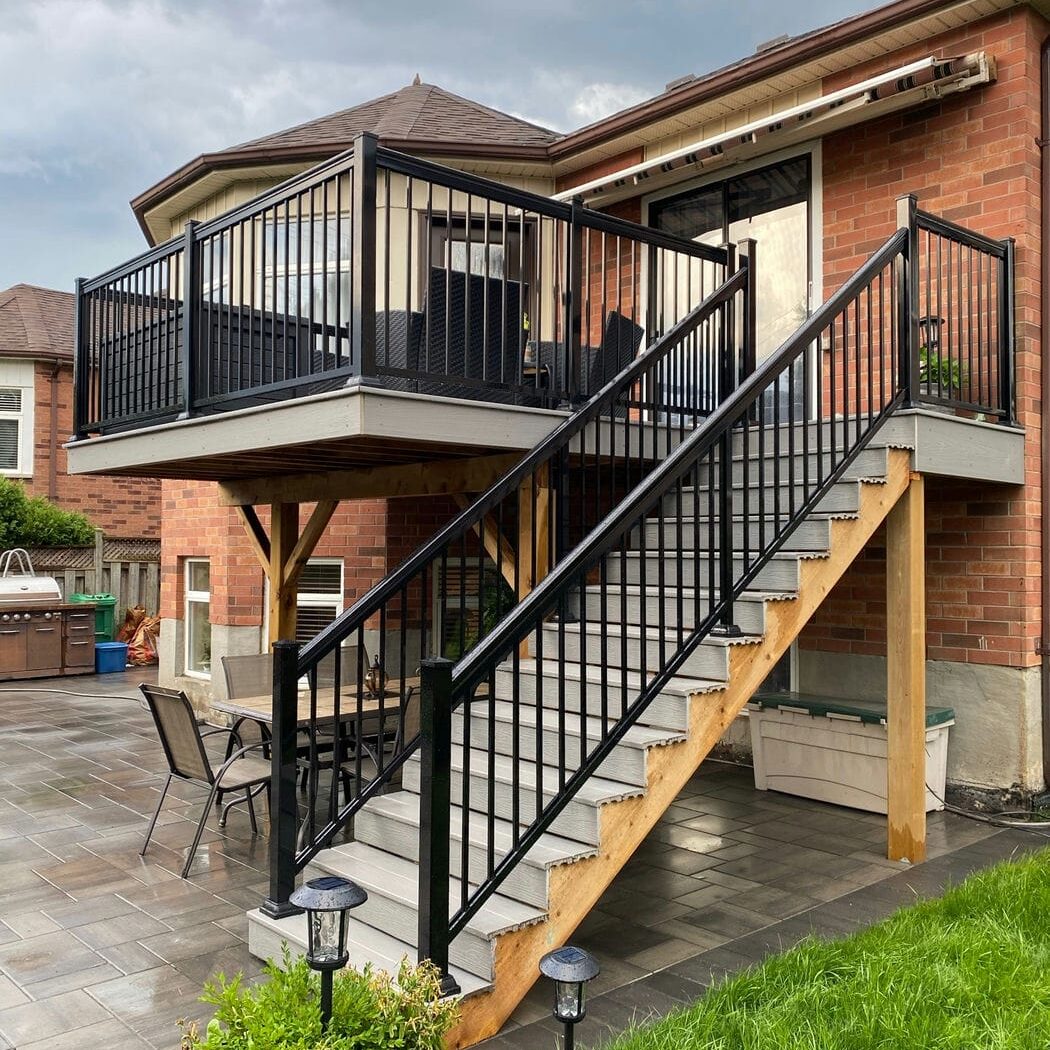 Our aluminum railings have won the hearts of hundreds of satisfied customers!
Discover the exquisite craftsmanship and innovative design of GTA Railings by checking out some of our recently completed projects. As a leading supplier in the Greater Toronto Area, our aluminum railings are not only sturdy and reliable, but also beautifully crafted to enhance any space. These showcased projects highlight the versatility and elegance of our aluminum railings, tailored to meet the diverse needs of our esteemed clientele. From the simplicity of picket railings to the modern aesthetic of glass panel railings, our projects stand as a testament to our commitment to quality and customer satisfaction. Explore our recently completed projects and experience the beauty of our aluminum railings in real-world settings, and imagine the transformation they could bring to your space.
Styles for Aluminum Railings
These railings use aluminum framing, but have glass panels in place of pickets. They offer a more modern and clear view, which can be perfect for decks or balconies with beautiful vistas.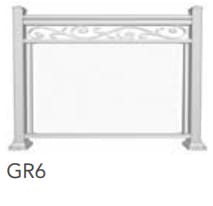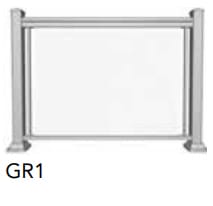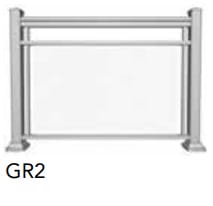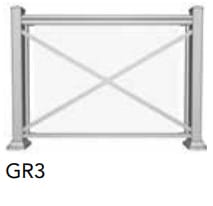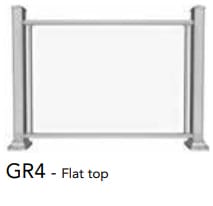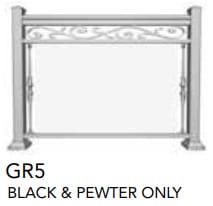 These are perhaps the most common type of aluminum railings and consist of vertical pickets or posts. They can come in a variety of styles including double bar, scroll, and collar, each with their own unique design styles.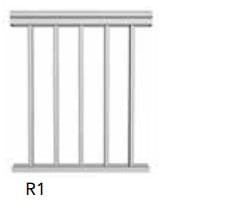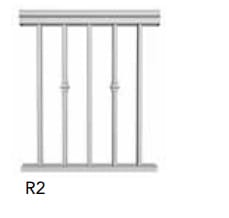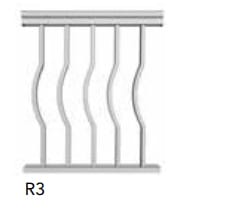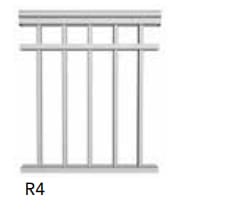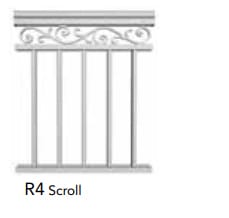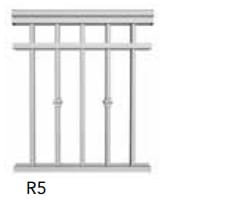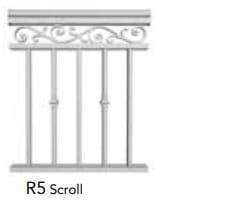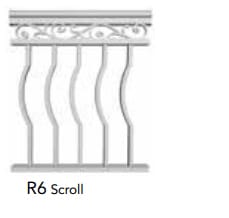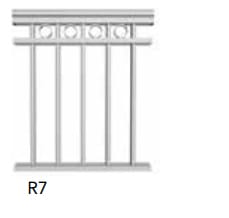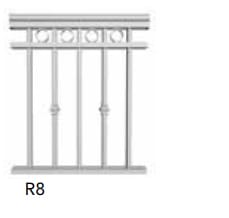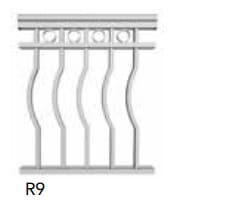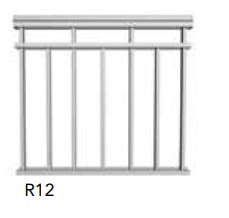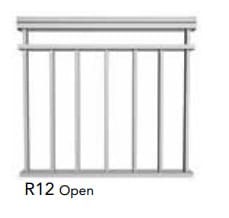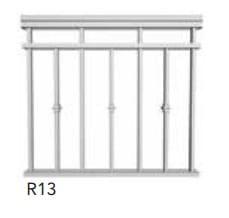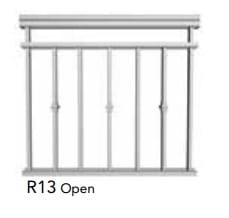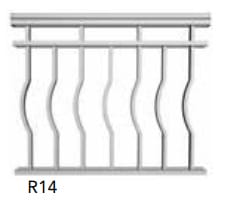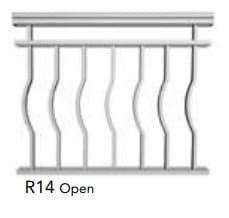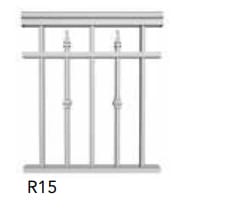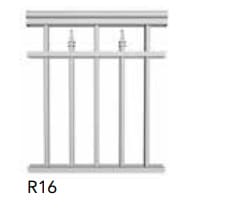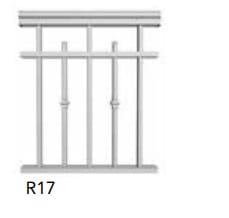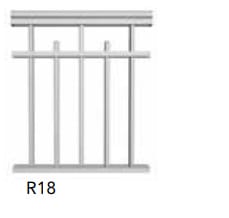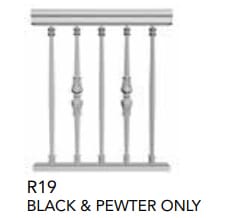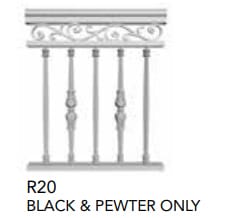 Frameless Glass Railings With Aluminum Posts
These present a blend of chic elegance and robust durability, offering unobstructed views with their clean, seamless design. The sturdy aluminum posts give strength and stability to the railings.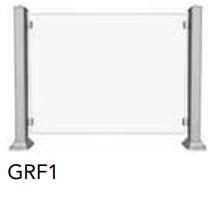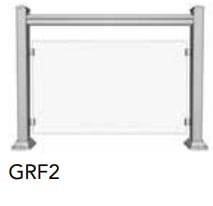 Aluminum Decorative Railings
These can include a wide variety of designs, with intricate patterns or artwork integrated into the railing. They are often used in more upscale or unique architectural settings.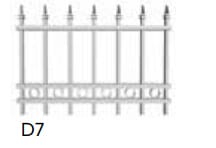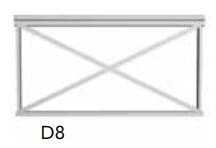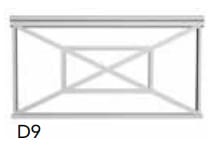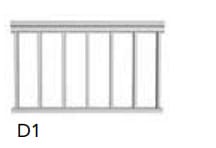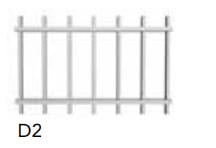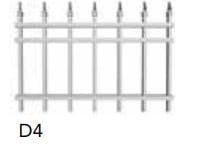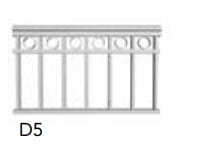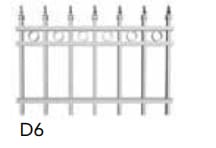 These are commonly used for staircases or ramps and can be attached to walls or stand-alone. They are lightweight, yet durable, and often required for safety purposes in both residential and commercial settings.

We offer an array of stunning aluminum picket options tailored to suit every design preference, enhancing the unique character of your property.




We provide superior quality aluminum posts designed to perfectly balance durability, style, and elegance, adding a timeless appeal to your property.




We offer a wide range of colour options, suitable to match the asthetic of any property.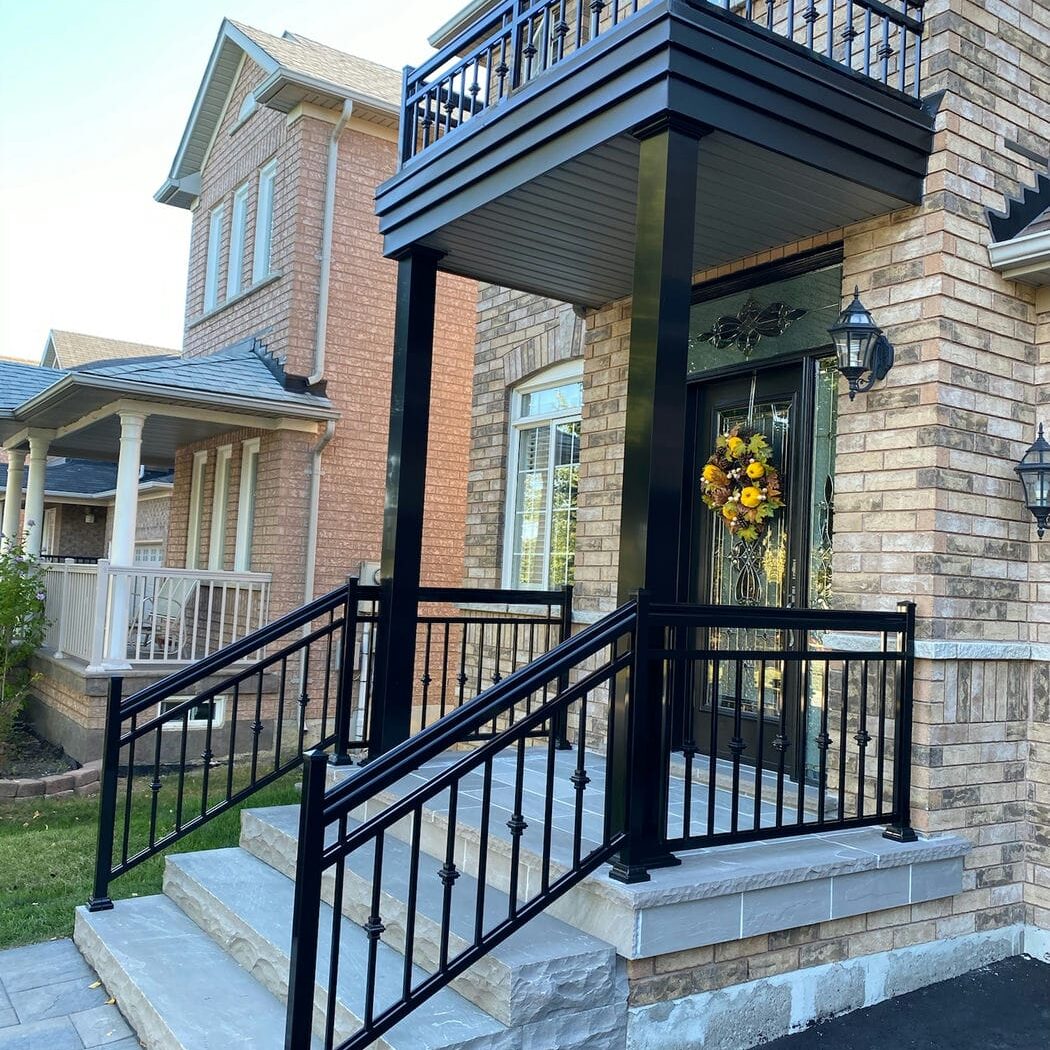 The Safety Benefits of Choosing Aluminum Railings
When considering safety, aluminum railings truly stand out compared to other types of railings. Unlike wood, which can splinter over time and potentially cause injury, or iron, which can rust and create sharp edges, aluminum railings remain smooth and intact for many years. They are robust and sturdy, providing reliable support and a secure barrier on decks, stairs, or balconies, even under heavy usage or harsh weather conditions.
Unlike glass railings, they don't run the risk of shattering under high impact. Additionally, the flexibility of aluminum allows for design adaptations like wider pickets or panels, reducing the risks for small children or pets. For example, to prevent the potential for a child getting their head stuck, regulations mandate gaps of no more than 4 inches.
If safety is a priority for your property, aluminum railings in the Greater Toronto Area are a wise choice, offering peace of mind along with aesthetic appeal.
Regardless of whether you're seeking custom railings or exploring our myriad of other services, GTA Railings emerges as a trusted partner. We offer a blend of excellent craftsmanship and stellar service, making us the top choice for your custom project.
We uphold the highest standards of professionalism, with all the necessary certifications and insurance to guarantee a risk-free service.
All of our products are crafted locally in Canada, supporting our national industry while ensuring superior quality and design.
Our seasoned presence in the industry enables us to deliver expert solutions tailored to your project's unique needs.
We leverage top-tier materials in our projects, ensuring that our products are not only appealing but also built to last.
Professional Installation
Our skilled team carries out each installation in strict accordance with the Ontario Building Code, preserving both the aesthetic and structural integrity of your space.
Our comprehensive warranty provides you the ultimate peace of mind—outstanding protection for materials and workmanship without any extra stress.
More Info on Aluminum Railings
Browse through our blogs for more on aluminum railings; they might just offer the insights you're looking for.