Professional Installed Rooftop Railings: Where Style Meets Safety
We are a trusted industry leader specializing in the installation of high-quality, custom railings for both commercial and residential spaces. When it comes to rooftop railings, our innovative designs merge seamlessly with outstanding durability to offer our clients the very best in safety and aesthetics. Whether you're enhancing a commercial building or looking to add an elegant touch to your residential rooftop, GTA Railings is your go-to solution for exceptional rooftop railing installations.
Experience the difference that premium craftsmanship can make. Our rooftop railings not only add an extra layer of safety but also provide an aesthetic uplift, making your rooftop a stylish, secure, and inviting place. Designed with precision, our railings are an epitome of strength, meeting all building codes and regulations.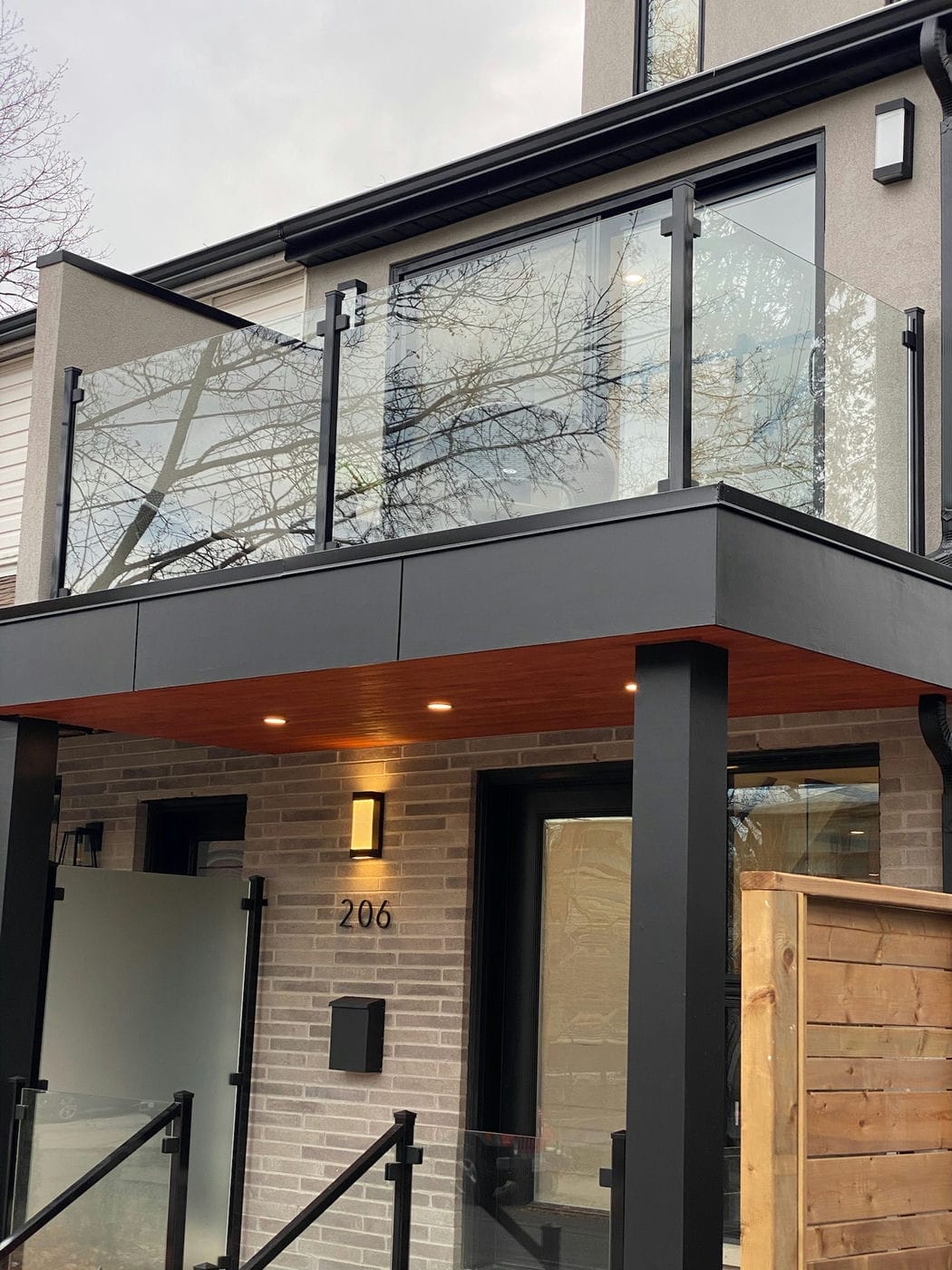 Recent Rooftop Railing Projects
Have a look at our project gallery and see what we're all about. These aren't just pictures - they're real rooftop railing projects that we've done for real customers, just like you. From stylish glass installations to sturdy aluminum and stainless steel, our portfolio showcases a bit of everything. See for yourself what our rooftop railings could look like in your space. We're proud of our work, and we think you'll see why.
Why Choose GTA Railings for Your Rooftop Railings
Choose GTA Railings for your rooftop railings and experience the difference that expertise, quality, and customer satisfaction can make.
At GTA Railings, we utilize only the finest materials for our rooftop railings. Whether it's durable aluminum, robust stainless steel, or elegant glass, you can trust the strength and longevity of our products.
We believe in tailoring our services to match your unique aesthetic and functional needs. Our team is skilled at crafting custom rooftop railings that blend seamlessly with your space.
Experienced Craftsmanship
With years of experience under our belt, we're not just installers – we're masters of the craft. Our expertise is reflected in every rooftop railing project we undertake.
Our rooftop railings aren't just about style – they're about safety. We ensure all our installations meet and exceed local building code requirements.
Our work isn't finished until you're completely satisfied. We prioritize customer service, working closely with you throughout the process to ensure your vision comes to life.
Quality shouldn't break the bank. We offer premium rooftop railings at competitive prices, ensuring you get the best value for your investment.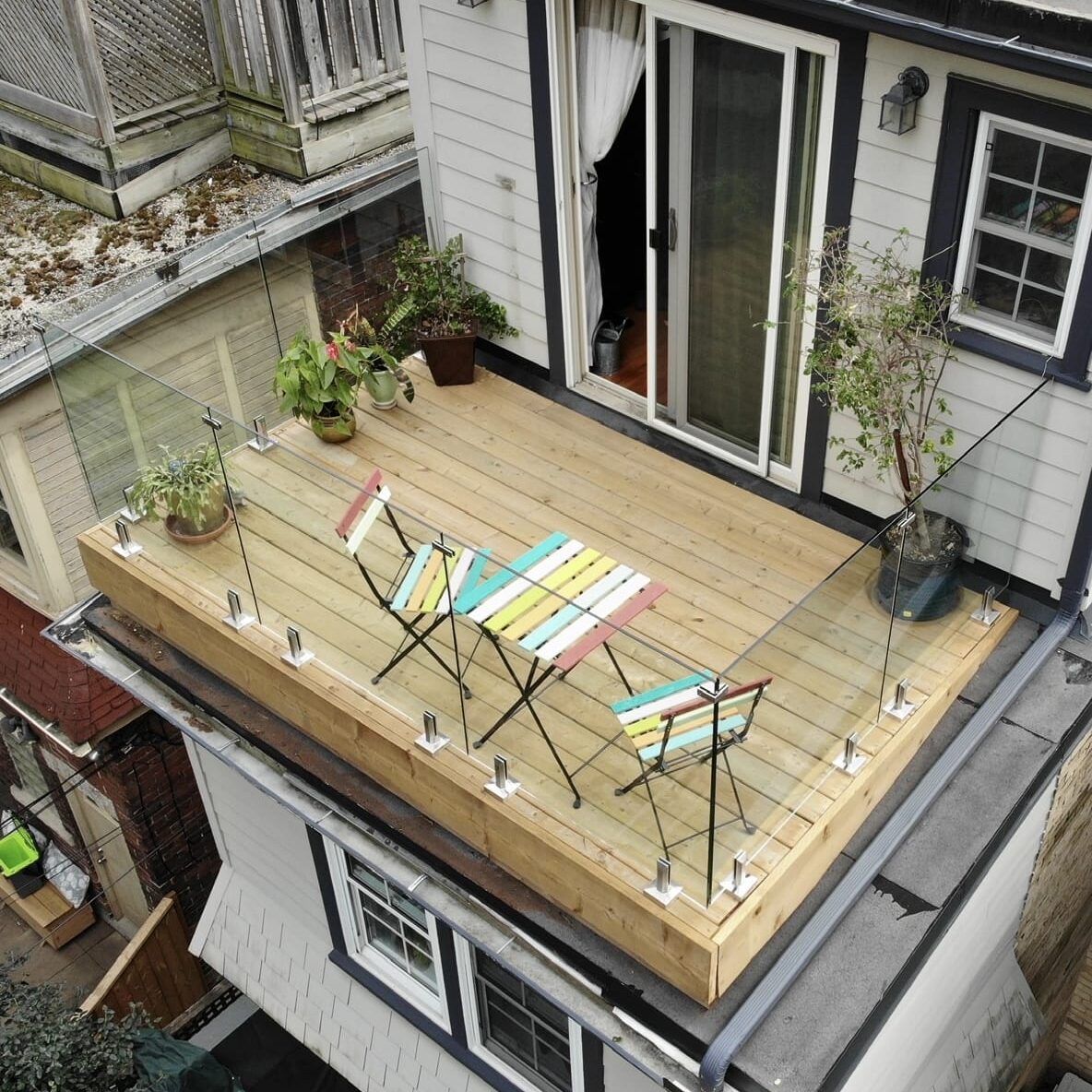 Our Process: From Consultation to Installation
At GTA Railings, we prioritize a comprehensive, customer-focused approach to the installation of your rooftop railings. The journey begins with an in-depth consultation where we explore your unique needs and aspirations. This initial discussion allows us to understand your vision, discuss material options, aesthetics, functionality, and address any queries you may have.
Once we've established your requirements, our experienced team moves to the design and installation phase. Here, we transform your vision into reality, crafting and fitting your rooftop railings with utmost precision and care. Throughout this journey, we ensure open communication and adapt to any changes needed to exceed your expectations. Choosing GTA Railings means choosing a partner dedicated to turning your rooftop into a secure, stunning space from conception to completion.
Regardless of whether you're seeking custom railings or exploring our myriad of other services, GTA Railings emerges as a trusted partner. We offer a blend of excellent craftsmanship and stellar service, making us the top choice for your custom project.
We uphold the highest standards of professionalism, with all the necessary certifications and insurance to guarantee a risk-free service.
All of our products are crafted locally in Canada, supporting our national industry while ensuring superior quality and design.
Our seasoned presence in the industry enables us to deliver expert solutions tailored to your project's unique needs.
We leverage top-tier materials in our projects, ensuring that our products are not only appealing but also built to last.
Professional Installation
Our skilled team carries out each installation in strict accordance with the Ontario Building Code, preserving both the aesthetic and structural integrity of your space.
Our comprehensive warranty provides you the ultimate peace of mind—outstanding protection for materials and workmanship without any extra stress.
More Information on Rooftop Railings
Considering new rooftop railings? Don't forget to visit our blog for insightful tips and useful information to guide your decision-making process.