Your Top-Rated Choice for Custom Made Privacy Panels
In the ever-evolving realm of architecture and design, privacy panels, otherwise known as privacy fences or privacy screens,  stand as an impeccable fusion of function and style. At GTA Railings, we are the leading provider of custom-made privacy panels for residential and commercial settings in the Greater Toronto Area. Our privacy screens are expertly designed to provide a visually appealing yet highly functional solution for dividing spaces, enhancing privacy, and enriching aesthetics.
We create panels using a range of materials, including glass and pickets, to ensure they seamlessly blend with various architectural styles while preserving your desired level of seclusion.
Whether you're looking to enclose a patio, a balcony, or a commercial space, our premium privacy panels offer a variety of design solutions. We customize each project to the client's unique needs, whether it be a glass-panelled screen for a minimalist modern aesthetic or a picketed fence for a more traditional look.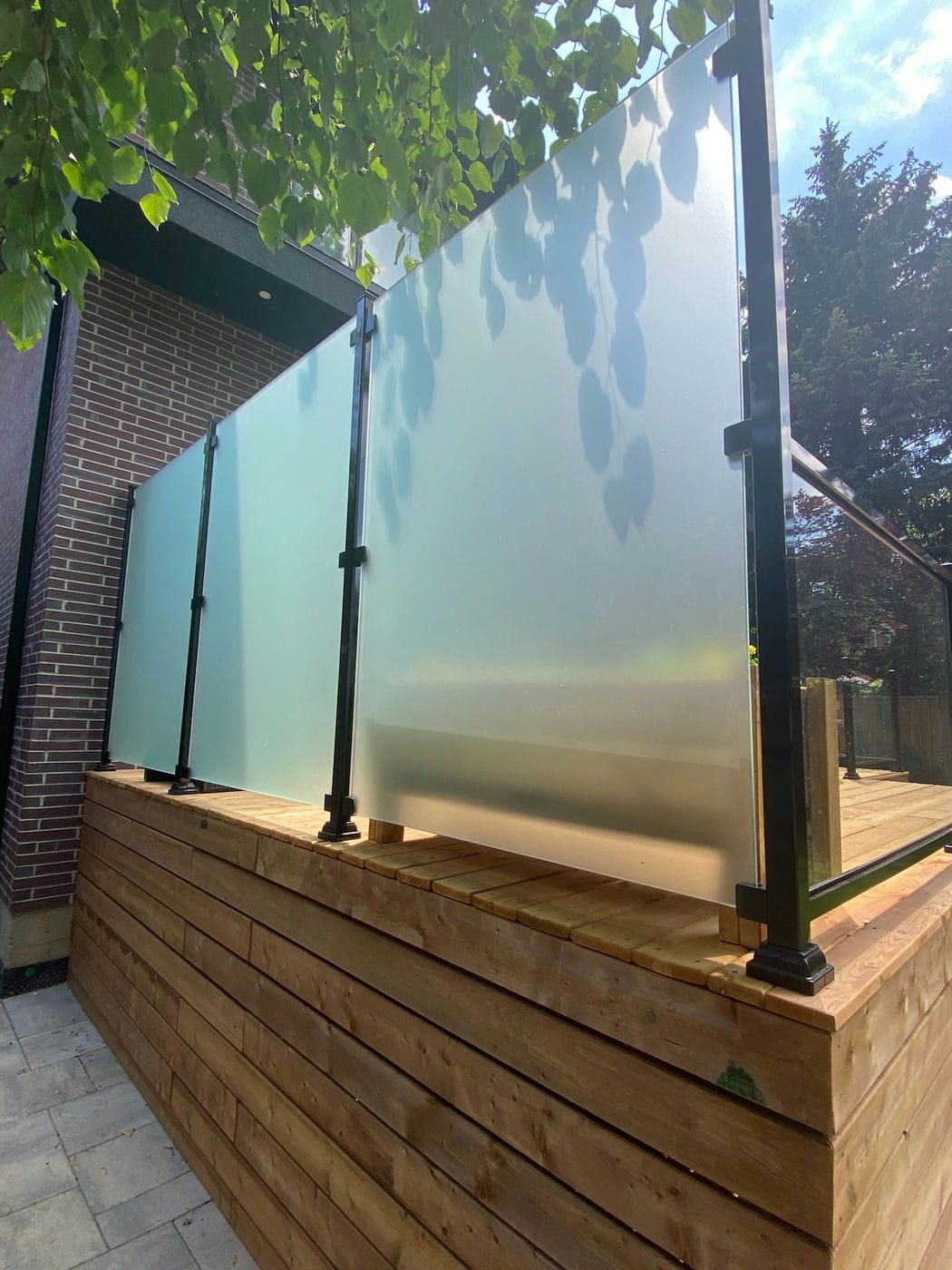 Recently Installed Privacy Panels
We invite you to explore our portfolio gallery, a showcase of our recent work that shows the caliber of GTA Railings' privacy screens. The gallery offers a glimpse into the vast array of styles, materials, and designs we have brought to life. As you browse, you might just discover the inspiration you need for your own project. See for yourself how our modern aluminum and glass privacy panels have transformed both residential and commercial spaces.
Styles for Privacy Panels
Catering to diverse aesthetic styles and practical needs, our range of privacy panel options can be personalized to harmonize perfectly with any property setting.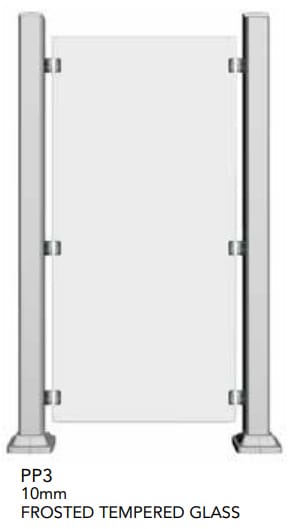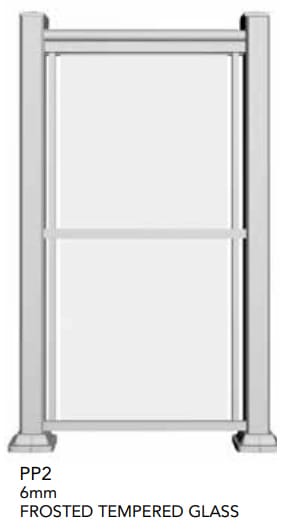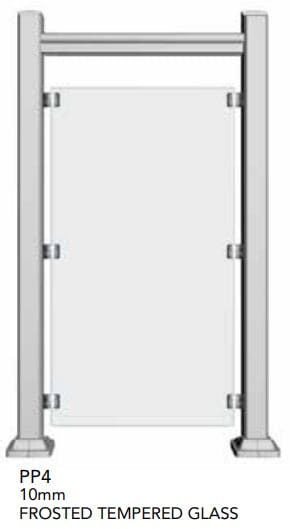 We offer a wide range of colour options, suitable to match the asthetic of any property.

Crafted with precision and attention to detail, our variety of glass options - Clear, Smoked Grey, Frosted, and Bronze - ensure your privacy without compromising the aesthetic appeal. Each glass type has its unique allure and practical advantages, making your choice more about personal preference.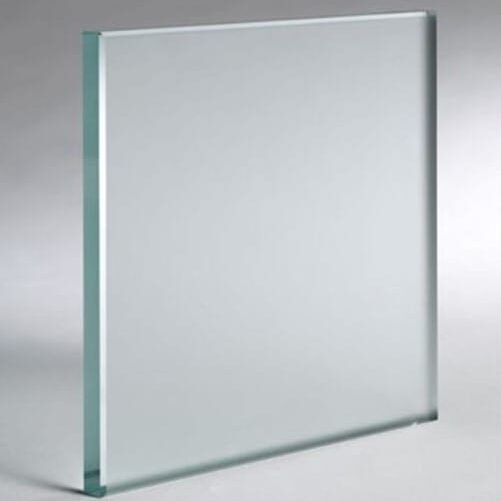 Our Frosted Privacy Panels offer a unique blend of practicality and design appeal. These panels obscure the view without blocking light, providing a softer, diffused illumination that adds a warm, welcoming aura to your space. Frosted panels are ideal for those who appreciate the nuances of privacy and light play, offering a stylish solution for maintaining your seclusion.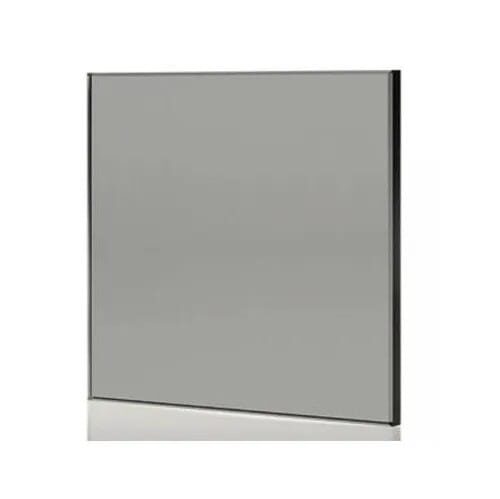 With our Smoked Grey glass option, we bring a touch of the contemporary to your space. This tinted variant infuses a degree of subtlety and understated elegance, perfect for achieving a sleek, modern aesthetic. The Smoked Grey panel adds a layer of mystery to your space, creating an ambience of quiet sophistication.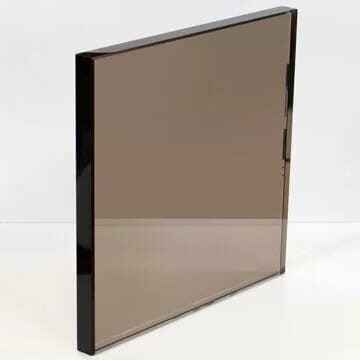 Our Bronze glass Privacy Panels are a bold, striking choice. They cast a warm, inviting glow while providing excellent privacy. These panels offer a bold aesthetic, a sure way to make a strong design statement in any setting. Their unique tint also reduces glare and controls heat, adding practicality to their visual appeal.
Delivering Exceptional Quality Through Our Streamlined Process
Every custom privacy fence project we undertake commences with an in-depth initial consultation. During this time, we devote our attention to understanding your needs, preferences, and budget, and addressing any questions you might have. Following this, our team performs a meticulous on-site evaluation of the proposed installation area. This essential step aids us in crafting a plan for privacy panels that will integrate effortlessly into your environment.
Once we have a comprehensive understanding of your vision and the specifics of your landscape, we assist you in choosing the most suitable materials. We offer a diverse selection, and we guide you in making the best choice, considering factors such as aesthetics, durability, and maintenance needs.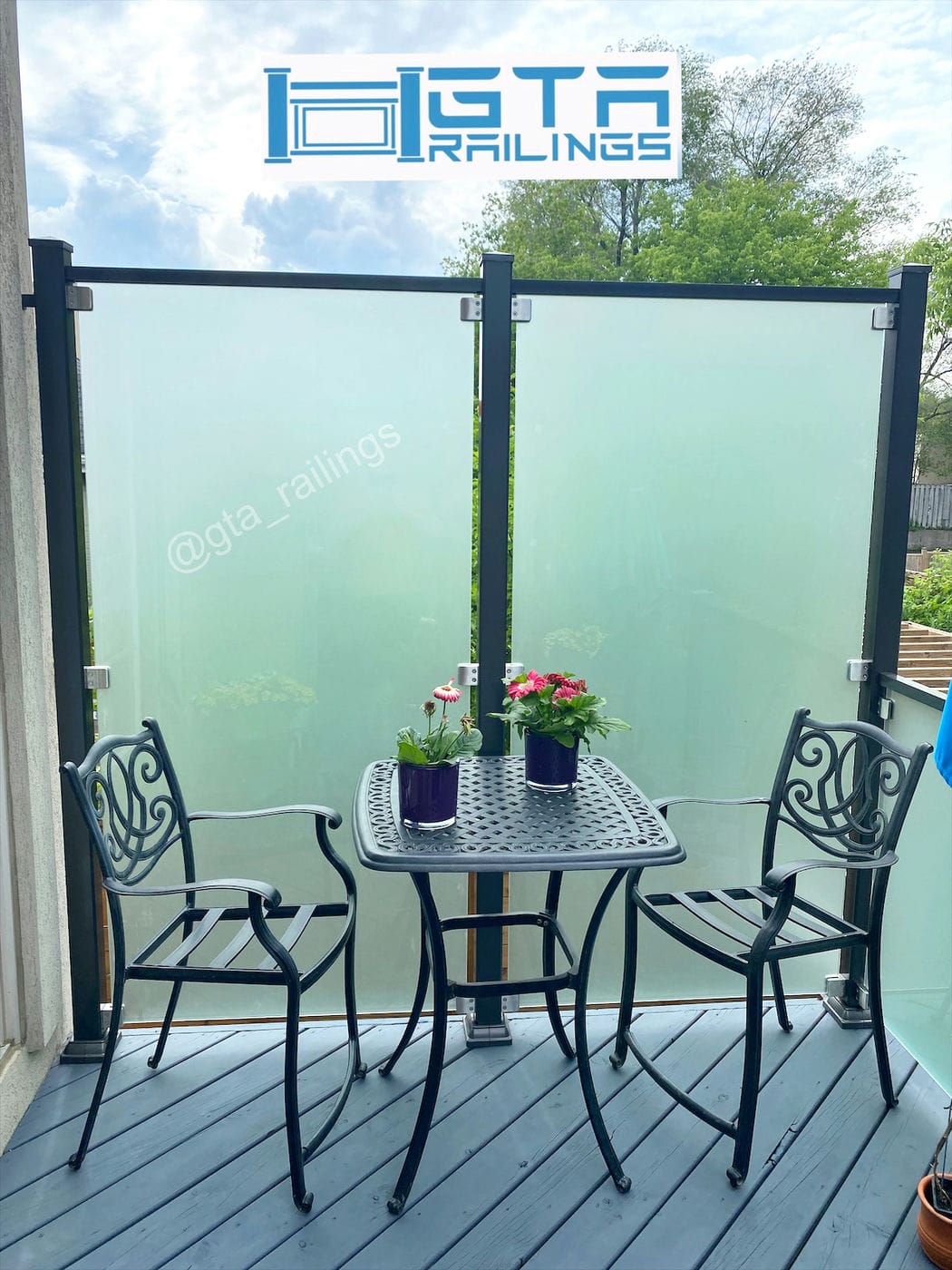 Upon your approval of the materials and the agreed-upon design plan, our experienced craftsmen set to work constructing your custom privacy panels. Each piece undergoes a stringent quality check after production, ensuring every detail aligns with our high standards and your expectations.
The last stage is the installation—our expert team carefully places your privacy fence, assuring a secure and perfect fit within your space. We are dedicated to keeping any disruption to your routine to an absolute minimum during this process.
Our commitment to your satisfaction continues well beyond the installation. We are always available for any post-installation support or queries you might have.
Regardless of whether you're seeking custom railings or exploring our myriad of other services, GTA Railings emerges as a trusted partner. We offer a blend of excellent craftsmanship and stellar service, making us the top choice for your custom project.
We uphold the highest standards of professionalism, with all the necessary certifications and insurance to guarantee a risk-free service.
All of our products are crafted locally in Canada, supporting our national industry while ensuring superior quality and design.
Our seasoned presence in the industry enables us to deliver expert solutions tailored to your project's unique needs.
We leverage top-tier materials in our projects, ensuring that our products are not only appealing but also built to last.
Professional Installation
Our skilled team carries out each installation in strict accordance with the Ontario Building Code, preserving both the aesthetic and structural integrity of your space.
Our comprehensive warranty provides you the ultimate peace of mind—outstanding protection for materials and workmanship without any extra stress.
More Info on Privacy Panels
If you're looking for a comprehensive source of insights, tips, and the latest trends related to privacy panels, we invite you to explore some of these articles: