Transform Your Space with Premium Indoor Glass Railings
Welcome to GTA Railings, your ultimate destination for top-tier Indoor Glass Railings. As specialists in custom railing solutions for both residential and commercial applications, we're dedicated to transforming your spaces into sophisticated showcases of design and safety.
Our Indoor Glass Railings, including both framed and frameless systems, are crafted with precision and an eye for modern aesthetics. We strive to bring your vision to life, whether it's for a statement staircase or a distinctive architectural element. Through unparalleled craftsmanship, exceptional service, and our commitment to quality, we've become the go-to choice for those searching "Indoor Glass Railings". Explore the possibilities with GTA Railings and experience the difference that premium quality railings can make in your space.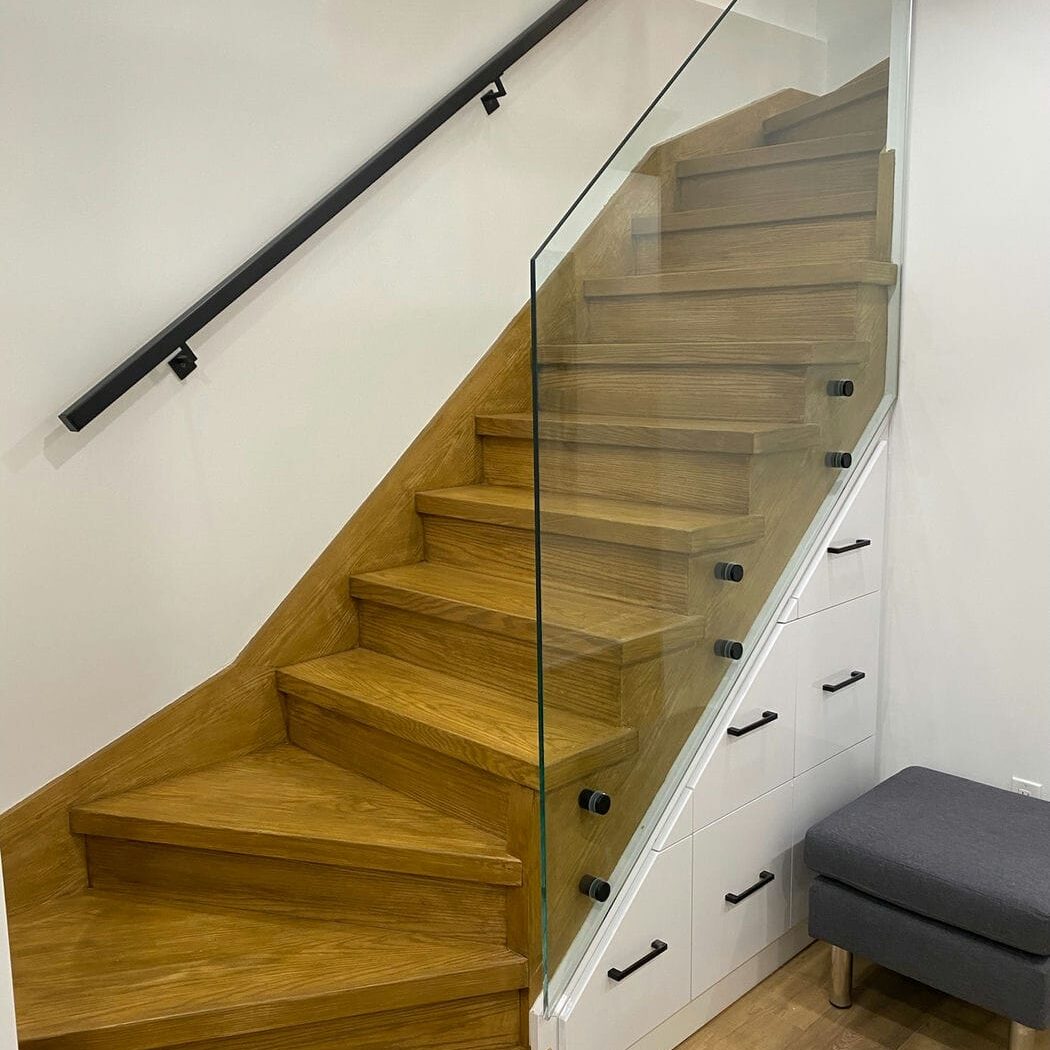 Our Indoor Glass railings have Satisfied
hundreds of customers!
Take a look at some of the latest work done by GTA Railings. We've fitted our Indoor Glass Railings in many different places, from small houses to big office buildings. Our recent projects show how our railings are not only safe and strong, but also look great. As you browse our recent work, you'll see how our railings can fit into any kind of space and add a touch of style. If you're shopping for Indoor Glass Railings, our showcased projects will give you a sneak peak as to why GTA Railings is the ideal choice for your new custom railings.
Glass Options for Our Indoor Glass Railings
We offer a variety of glass options - Clear, Smoked Grey, Frosted, and Bronze - to cater to different tastes and design preferences. Each type of glass brings its own charm and attributes to the table, enabling you to choose what suits your interior best.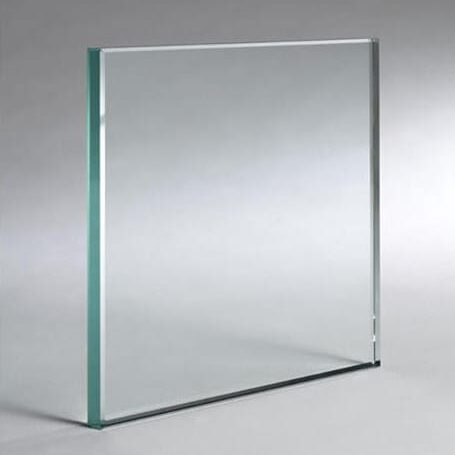 Our Clear Indoor Glass Railings are an evergreen choice. They allow a generous amount of natural light to flow through, giving your spaces an open and airy feel. These railings are an ideal pick for those who love a simple yet elegant aesthetic.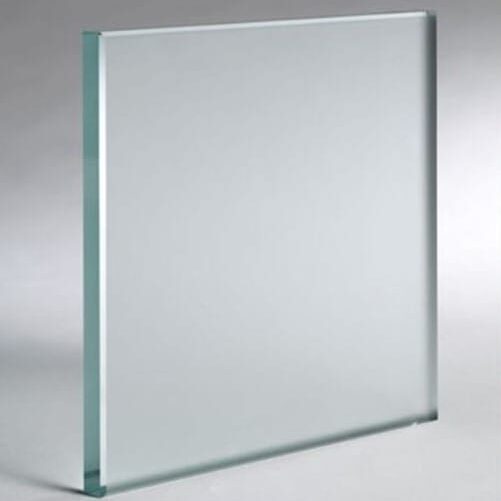 Our Frosted Indoor Glass Railings combine style and practicality in a unique way. They soften the light that filters through, creating a warm and inviting ambiance. If you're a fan of cozy and soothing interiors, you'd love the effect our Frosted railings create.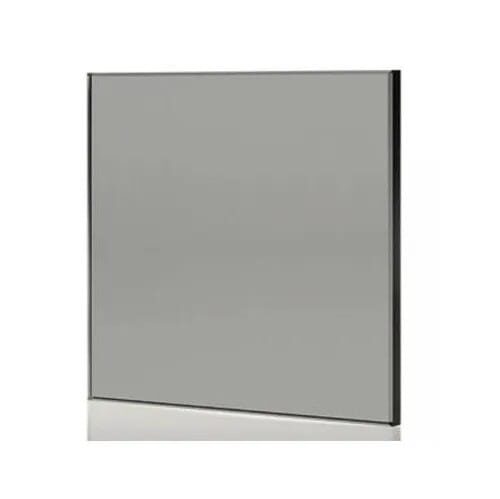 Then there's our Smoked Grey glass variant, perfect for adding a dash of modernity to your interiors. The subtle tint offers an element of sophistication, making your spaces look sleek and contemporary. If you're after a modern and refined vibe, the Smoked Grey railings could be your perfect match.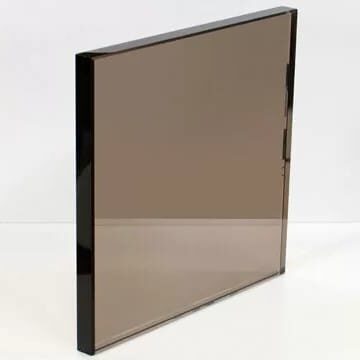 Finally, we have our Bronze Indoor Glass Railings that make a striking style statement. They emit a warm, captivating glow, transforming the feel of your spaces. The bronze tint also helps reduce glare and control heat, adding to the functionality of these stylish railings.
The Benefits of Indoor Glass Railings for Your Space
When considering an upgrade to Indoor Glass Railings, there are several defining features that set them apart as a premier choice in design and functionality. Here are six key aspects to consider:
Indoor Glass Railings are a chameleon in the design world. They complement both traditional and modern interiors, boosting aesthetic appeal while allowing existing design elements to shine through.
With their transparent quality, Indoor Glass Railings enhance spatial perception, offering an unobstructed view that makes your spaces feel larger and more open. A perfect solution for tight or small areas looking for an expansive feel.
Don't let their sleek appearance fool you. Indoor Glass Railings, made of sturdy tempered or laminated glass, are strong safety barriers. They provide security for staircases and lofts, all while maintaining an elegant look.
Indoor Glass Railings invite natural light into your spaces. By allowing light to pass through freely, they create brighter, more welcoming environments and can reduce reliance on artificial lighting.
Indoor Glass Railings are easy to clean and maintain. No rust or tarnish to worry about like with some metal railings. A quick clean with a glass cleaner keeps them looking their best.
At GTA Railings, we believe in unique solutions. Our Indoor Glass Railings offer customization options, letting you decide on the type of glass, hardware, and framing style to suit your specific design needs.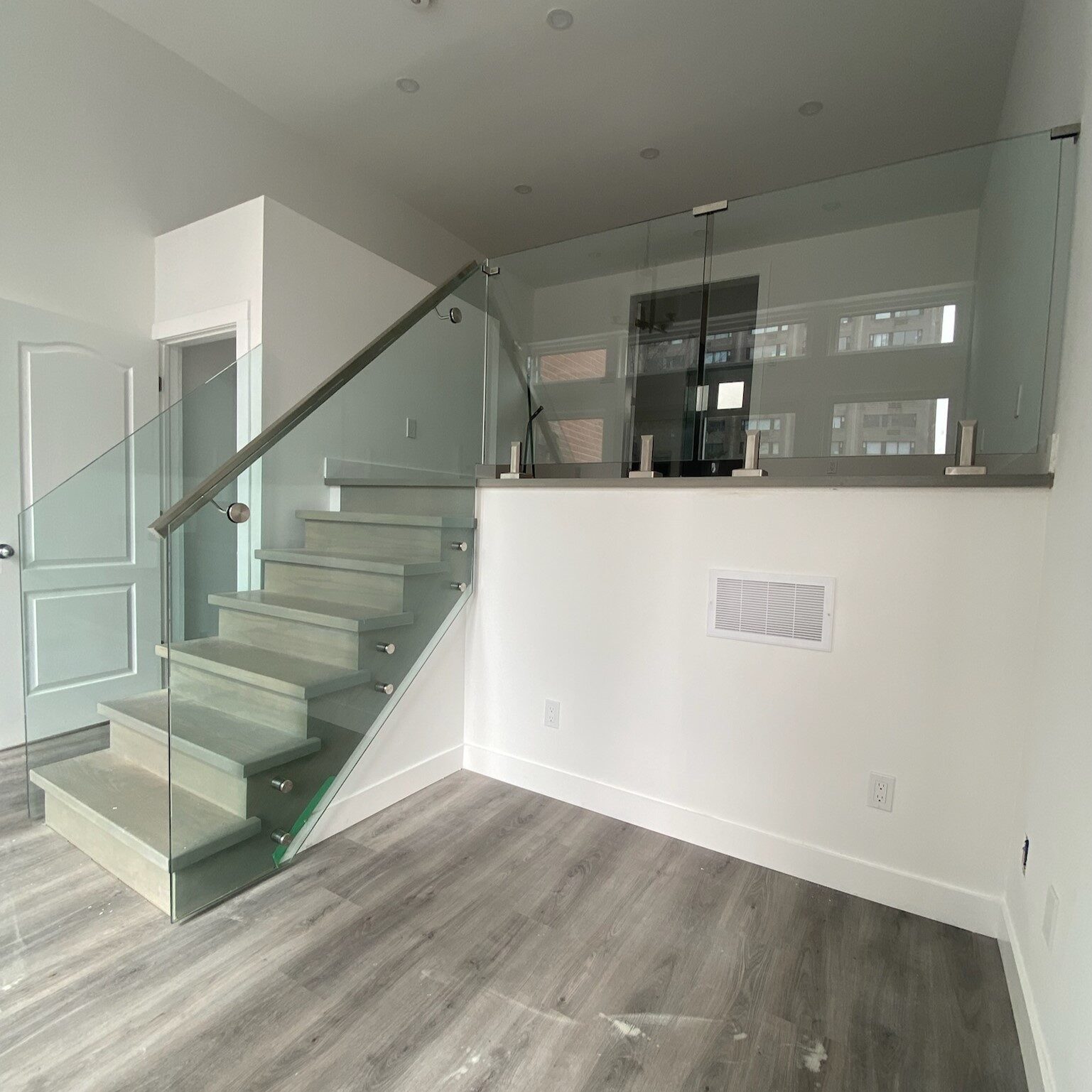 We'll Modernize Your Home in Just a Few Easy Steps
At GTA Railings, we understand that each Indoor Glass Railing project is unique, reflecting the specific vision and requirements of our clients.
The journey begins with an in-depth consultation where we listen to your ideas, preferences, and goals for your space. We take time to understand your aesthetic vision, functional needs, and the architectural constraints of your indoor environment. Armed with this understanding, our experienced team develops a custom design that encapsulates your vision, harmonizing it with the principles of safety, durability, and maintenance.
We then turn this design into reality, using high-quality materials and expert craftsmanship to ensure a perfect finish. With meticulous attention to detail, we deliver Indoor Glass Railings that not only meet but exceed your expectations, enhancing the elegance and functionality of your space.
Regardless of whether you're seeking custom railings or exploring our myriad of other services, GTA Railings emerges as a trusted partner. We offer a blend of excellent craftsmanship and stellar service, making us the top choice for your custom project.
We uphold the highest standards of professionalism, with all the necessary certifications and insurance to guarantee a risk-free service.
All of our products are crafted locally in Canada, supporting our national industry while ensuring superior quality and design.
Our seasoned presence in the industry enables us to deliver expert solutions tailored to your project's unique needs.
We leverage top-tier materials in our projects, ensuring that our products are not only appealing but also built to last.
Professional Installation
Our skilled team carries out each installation in strict accordance with the Ontario Building Code, preserving both the aesthetic and structural integrity of your space.
Our comprehensive warranty provides you the ultimate peace of mind—outstanding protection for materials and workmanship without any extra stress.
More Info on Indoor Glass Railings
For further insights and practical advice on Indoor Glass Railings, explore the curated collection of related blog articles below.